Life at the Heart of Sandy Hill
This walkable, bikeable, shoppable, delectable location is a short stroll to ByWard Market, University of Ottawa and Parliament Hill. The neighbourhood surrounding The Charlotte is easily accessible by foot and bike and is chock-full of urban amenities and conveniences.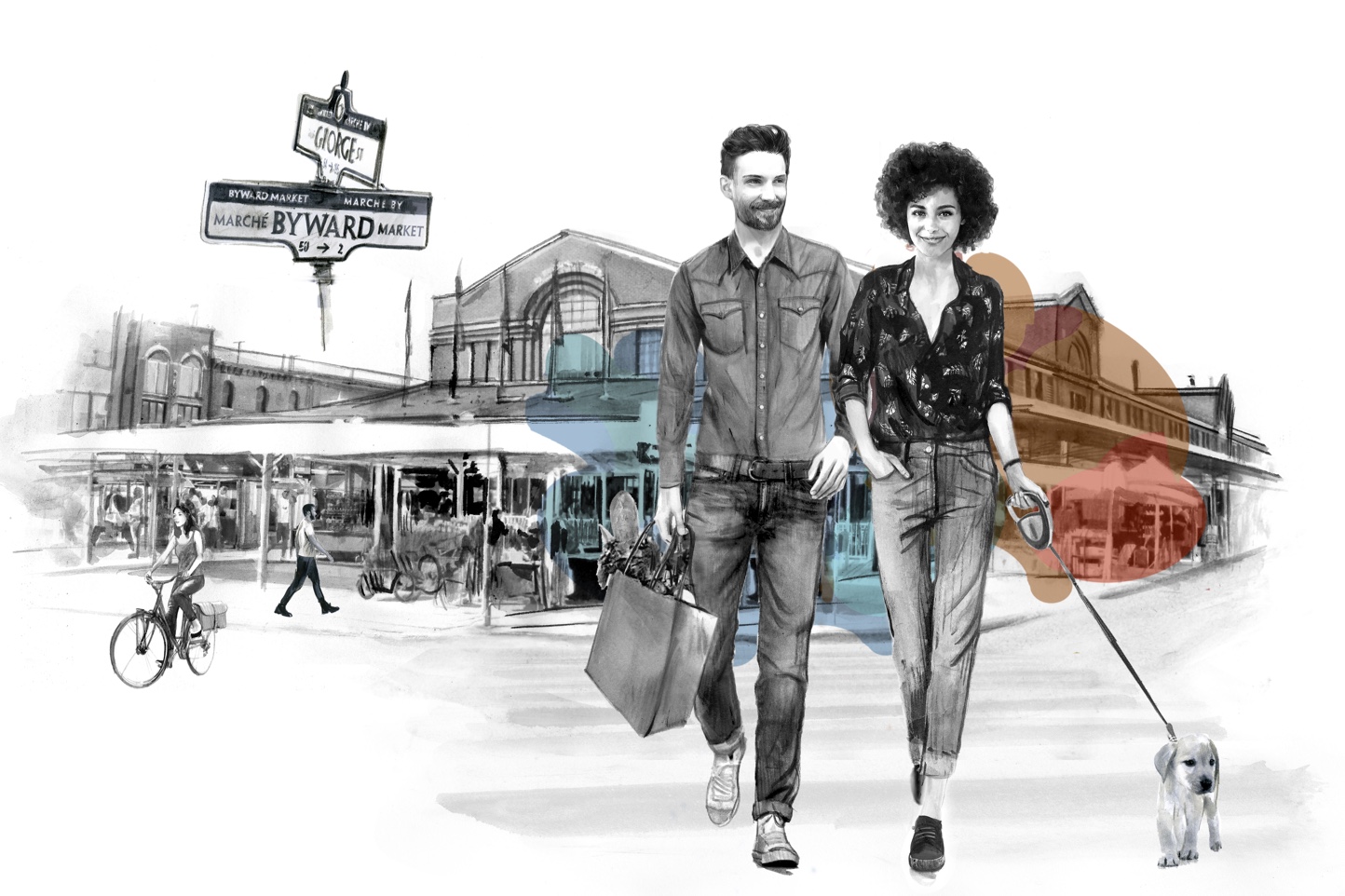 Close to everything you love about ottawa
BYWARD MARKET
Just 18 minutes by foot from The Charlotte, ByWard Market is an Ottawa treasure. It's the premier destination for shopping, dining, arts, entertainment and professional services for residents and visitors. ByWard Market is home to over 600 businesses as well as a local farmers' market and many artisans.
CONFEDERATION LINE
Within walking distance to both the Rideau and University of Ottawa stops of the newly opened Light Rail's Confederation Line, as well as major OC Transpo stations such as Rideau and Mackenzie King, residents of The Charlotte can easily get around the city on public transportation.
A FOODIE'S DELIGHT
From the eclectic restos of ByWard Market to the charming wine bars on Rideau, the area surrounding The Charlotte is a diner's delight! Every possible cuisine is represented here – Ethiopian, Lebanese, Egyptian, Indian, Japanese, Persian, Pub and more. You can dine around the world just steps from your home at The Charlotte.
WHERE OTTAWA SHOPS
Downtown Rideau, the area between the Rideau River and the Ottawa River, is crammed with shopping choices. Known as Ottawa's Fashion, Arts & Theatre District, the area truly lives up to its name. From urban malls and one-of-a-kind boutiques and shops to the greatest fashion brands' flagship stores, to galleries and theatres, Downtown Rideau has it all!